Monday, August 18, 2014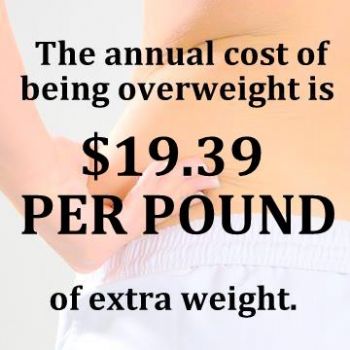 I'm not just talking about the cost in terms of self-esteem, self-confidence, self-reliance, and self-control. I am talking about the monetary costs.
The annual cost of being over-weight is $19.39 per pound. For me, at 259 pounds, that is a cost of $2307.41 per year.
That's the cost of a Gym Membership for my entire family. 21 fill-ups for my SUV. 77 dinners at a nice seafood restaurant. 19 trips to the grocery store for a week's worth of food. 60 visits to the hair salon for a shampoo and trim.
Of course, there are so many more things that one could count.
I never really looked at it this way before. I suppose I just thought of the cost to my health. It really is so much more.
I am ever grateful to see beyond the tree... and see the forest.